In Drupal 6, it shows the "Block Configuration" for Navigation by default for all user accounts. It is useless and confusing for most of the users in our case.
Without knowing what it is, it would be hard to turn it off in the backend. It is as simple as two steps required in the backend.
Firstly go to "Administor" >> "Site Building" >> "Blocks", and then click on "configure" button next to the "Navigation" block:
Then click on "Users cannot control whether or not they see this block", and save the settings.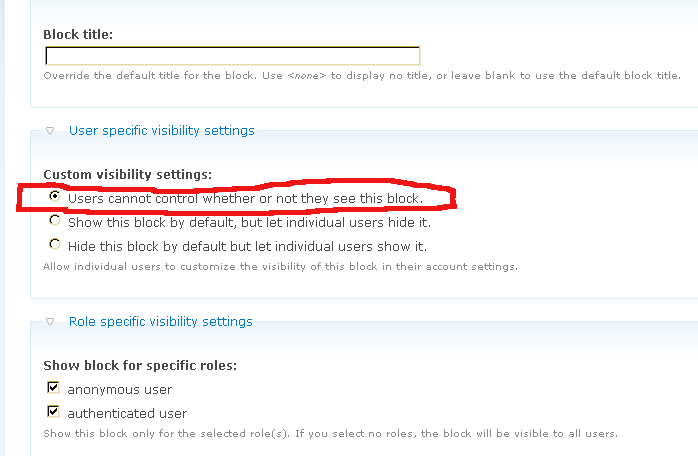 Now the annoying block configuration is gone:
Hope it helps..